BURST RISING WATER MAINS & LEAKS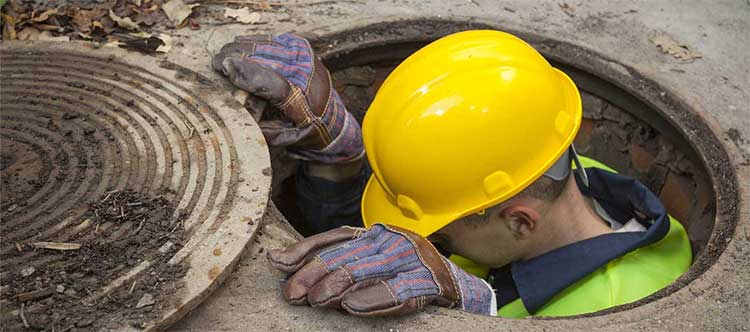 Manhole repairs in Warwickshire
Kall Services (Midlands) Ltd are experienced in all types of manhole repairs.
Manholes are an important part of any drainage system.
Manholes are access points that allow drainage engineers to inspect and survey underground utility infrastructure and perform essential repairs and cleaning work.
The installation and maintenance of manholes is crucial to keeping domestic and commercial drains in perfect working order.
Why your manhole may need to be repaired or replaced
Broken or rusty covers & frames, causing a health & safety hazard
Sunken or buried manholes
Subsidence, which may have caused the benching to crack or break, causing blockages,
No longer complies with safety regulations & standards
If you have a manhole cover on your property, you will want to catch problems before they become major issues with frequent manhole inspections.
Kall Services (Midlands) Ltd can inspect your manhole visually or with our range of CCTV equipment. We can then assess any issues arising from the inspection.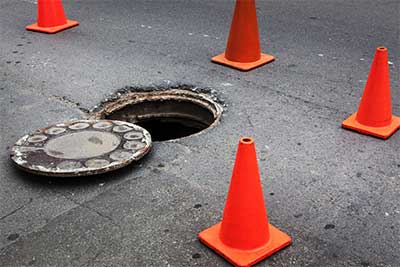 Cover & Frame Replacements
Is your manhole cover noisy, broken or missing? Our engineers can provide prompt attendance to carry out manhole cover and frame replacements at your property.
A missing or damaged manhole cover is a serious issue since injury can be suffered from falling into a manhole chamber. We will assemble safety barriers, conduct a thorough examination of the surrounding frame and groundwork to ensure your new manhole cover sits securely and lasts.
Internal manhole repairs include anything from manhole benching, rechannelling to repointing.
Manhole benching refers to the sand and cement haunching that sits between the manhole walls and the channel pipes. The purpose of this is to stop rodents from leaving the system and avoid the build-up of waste in the manhole that results in blockages. To repair, or stop blockages from happening, the defective benching should be broken out and started again to ensure the manhole base is completely sealed.
Often channels break and crack, leaving snagging points for paper to catch, causing blockages within the pipe. Rechannelling the manhole pipes provides a swift solution, preventing any further blockages.
Repointing brickwork is the repair of existing pointing (the visible shaped joint between the bricks), requiring removal of the damaged material and refilling with a new mortar mix.
New manholes can be constructed to improve access to your existing drainage system. Construction of a new manhole only takes place where all repair alternatives have been ruled out. The most common reason for manhole replacement is when wet concrete enters the manhole, hardens along the sides or underwater, and causes blockages that cannot be easily removed.
In certain cases, a new manhole is built where one did not exist previously in an effort to aid in sewer line maintenance. We can advise on where these should be constructed and to what depth in order to ensure full compliance with relevant regulations.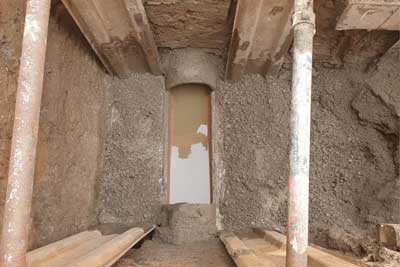 Whatever your requirements for manhole repairs throughout the Midlands area Kall Services (Midlands) Ltd can help
For more information please contact us on 0800 0778 369, or email info@kallservices.co.uk.